Clay Lacy Aviation is a provider of comprehensive services including aircraft management, private air charter, aircraft maintenance, fixed-base operator (FBO), and other services that cater to corporate and private clients.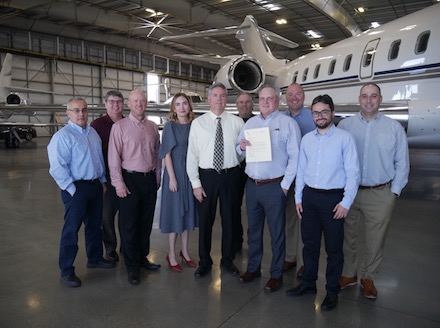 As a part of its ongoing efforts towards continuous improvement, the company utilizes a Safety Management System (SMS) that enables them to identify safety concerns and proactively address them to ensure the safety of their employees, contractors, and customers. 
Clay Lacy's Continuous Improvement Program (CIP) fosters company-wide contribution and a systematic review and implementation process to benefit both the external and internal stakeholders.
The SMS efforts over the years have had a positive impact on avoiding damage, injuries, and delays, thereby ensuring smooth operational performance. 
Clay Lacy Aviation has been using Polaris Aero VOCUS software for the past four years and in early 2023 successfully completed the FAA SMS Voluntary Program (SMSVP) certification process. This certification process allowed Clay Lacy Aviation and VOCUS software the opportunity to improve the process and software towards a tailored and simpler solution for FAA Part 5 users.
The FAA SMSVP consists of four safety components: policy, risk management, assurance, and promotion. The company has aligned its processes, communications, and risk assessments to meet and exceed all components via the utilization of the VOCUS Software.
By completing this certification process, the organization-wide approach is now publicly validated and recognized by the Federal Aviation Administration to meet the new standards of the FAA SMS Voluntary Program – A program that will be a mandatory requirement for all FAR Part 135 operators in the future. 
A practical example of the new SMS in action was the identification and assessment of a potential hazard on thermal runaway events for batteries during flight. As a result of the SMS process, Clay Lacy airplanes are now equipped with thermal runaway bags and flight crews have been trained in case of this rare incident. Outside of equipment and materials, Clay Lacy has instituted a risk assessment and management process throughout its operations, including within accounting and computer systems. It has developed a standard operating procedure at every level.
"While we've always been extremely proud of our organization's safety focus, achieving FAA certification to the SMSVP program is an industry leading recognition that exemplifies Clay Lacy's pursuit of excellence," said Eloy Freitas, Safety, Security & Quality.
To read more about this success, visit here.