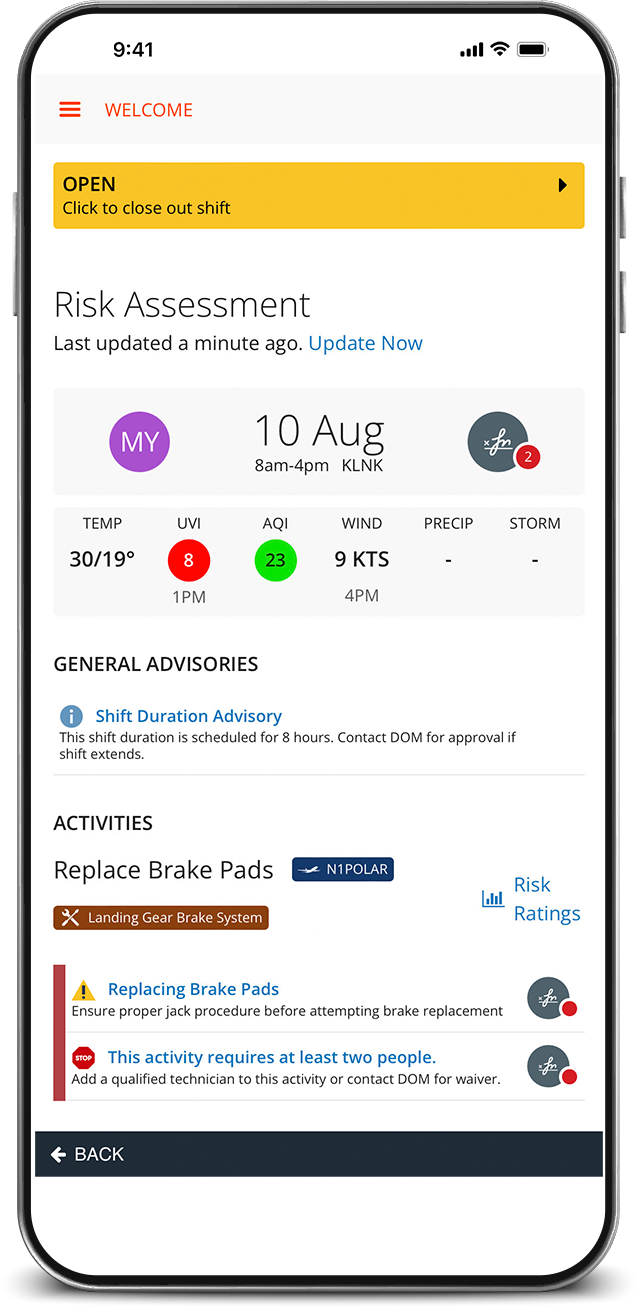 "People take risks because most of the time they don't know the risk they are taking. It's not because they make a rational calculation of the risks."
– Professor Daniel Kahneman, 2002 Nobel Prize Winner
Advanced Risk Assessment System for Maintainers and Ground Personnel
GroundRisk is an advanced risk assessment system that automatically identifies the hazards and risk mitigation procedures that are most relevant to your maintenance and ground support activities.
Unlike subjective hazard scoring systems (e.g., MRATs), GroundRisk is objective: it is based on published rules, regulations, and procedures. GroundRisk goes beyond compliance; it helps facilitate action in a simple, meaningful, and seamless way.
Automated
The assessments pull information from the GroundRisk schedule, reducing the need for double data entry.
Schedule
Aggregates
Data is aggregated from a variety of sources…
Analyzes
then analyzed using an advanced rules engine...

Advises
to identify the hazards and risk mitigations that are most relevant to your shift.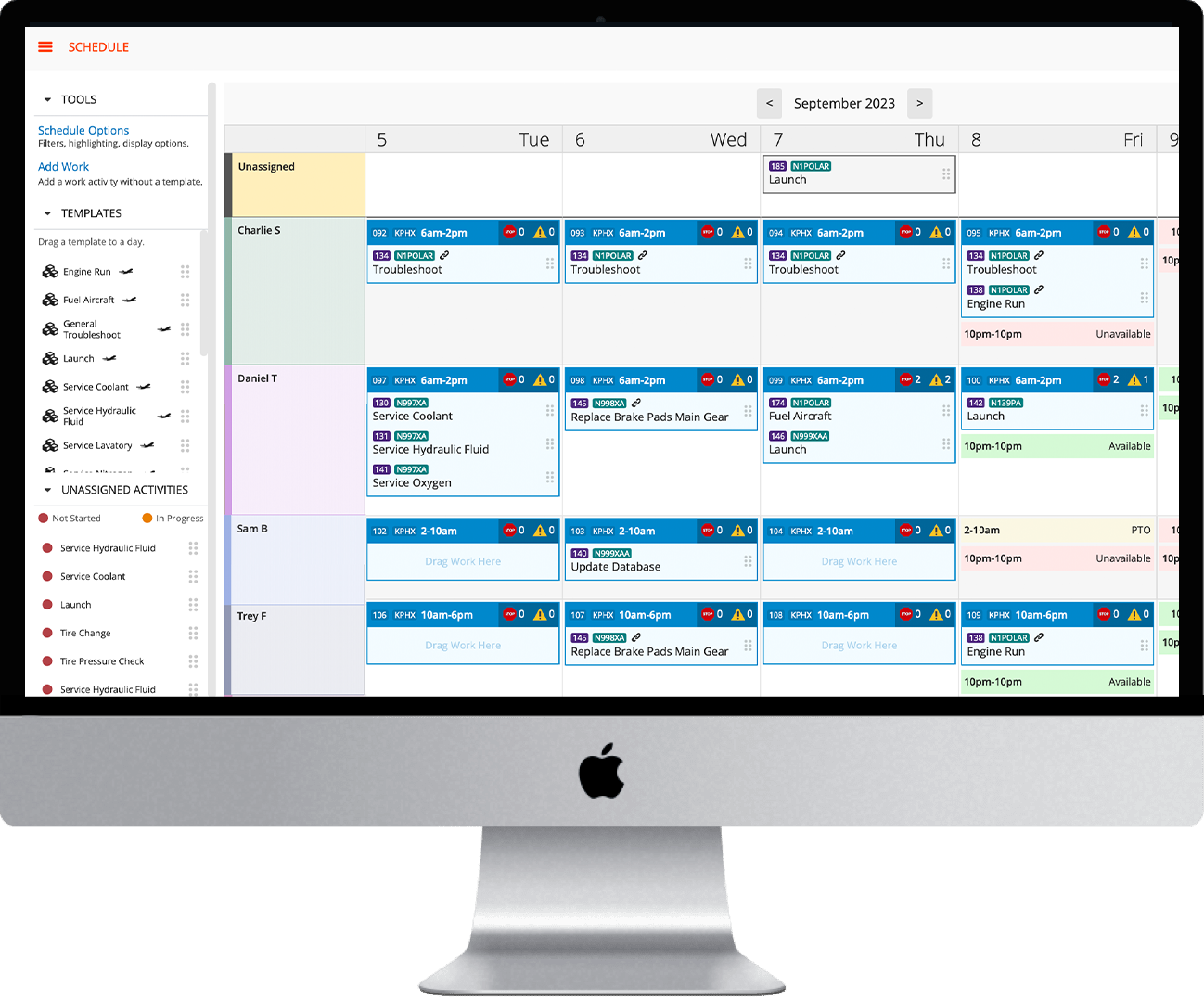 Scheduling and Assigning Activities
The GroundRisk schedule is a simple and effective tool for managing maintenance and ground activities.
Managers can create activities up to 21 days in advance. These activities are easy to assign and reassign, using drag-and-drop functionality.
Technicians can easily view assigned work, including the most relevant hazards and risk mitigation procedures.
Simple, user-friendly interface
Automated analysis of ground and maintenance hazards
Recommends actions to mitigate risk
Impact To
Safety Managers
Customizable advisories based on your company's policies and procedures
Integrates with VOCUS SMS to streamline safety management
Incorporates safety into day-to-day activities
Impact To
Organizational Leadership
Streamlines safety for maintenance and ground personnel
Provides safety insights relating to maintenance and ground activities
Ensures your organization never forgets a lesson learned