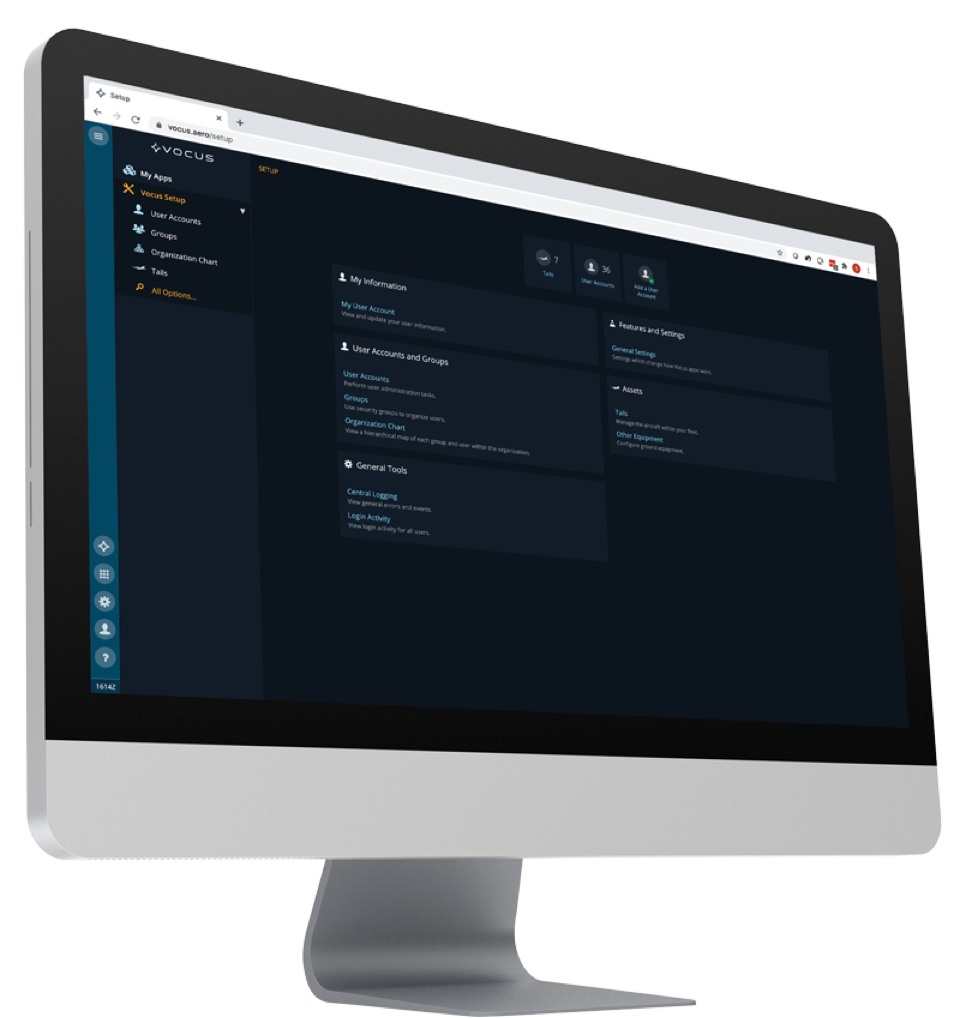 What is the VOCUS Platform?
VOCUS is a secure, cloud-based safety intelligence platform that unifies all Polaris Aero software applications into a seamless user experience.
VOCUS utilizes the latest technologies to streamline the input, processing, and sharing of critical safety-related information, including data from third parties.
Hosted by Microsoft Azure, the VOCUS Platform is secure, scalable, and reliable (> 99% uptime).
Polaris Aero is passionate about safety. Our software is designed to ensure your organization never forgets lessons learned. VOCUS is what safety management should be - simple, meaningful, and seamless!
VOCUS Apps:
Next-Generation Safety Management System
Advanced Risk Assessment System
Comprehensive SMS e-Learning
Easy access to all safety applications
Easy to accomplish safety tasks
Easy to find essential safety information
Impact To
Safety Managers
Establishes a safety ecosystem for your organization
Centralizes all safety communication
Unifies safety insights
Impact To
Organizational Leadership
Comprehensive organizational safety picture
Demonstrates a commitment to world-class safety
Helps ensure your organization never forgets a lesson learned