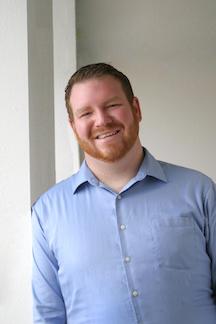 Scottsdale, AZ – April 11, 2023 – Aviation safety software company Polaris Aero (polarisaero.com) is pleased to announce that Ian Lumpp has joined its ranks as the new Midwest Regional Sales Executive.
Lumpp brings more than eight years' experience in aviation to his new position at Polaris Aero. Among his many accolades, Lumpp, an NBAA Young Professional "YoPro," was recognized as one of the NBAA's Top 40 Under 40 in Business Aviation in 2019.
Steve Bruneau, Polaris Aero's VP of Aviation Services, said he is delighted Lumpp is joining Polaris Aero. Bruneau cited Lumpp's exceptional teamwork and communication skills as well as his ability to solve some of the challenging issues facing the business aviation industry today.
"Ian comes to us with a wealth of business aviation industry knowledge and relationships," Bruneau said. "He is always looking for ways to give back to the industry through various associations and the NBAA YoPro Council. Our clients will really enjoy working with Ian, as we enjoy having him on our team."
Lumpp is enthusiastic about his new role with Polaris Aero, and how he'll be assisting customers in improving their safety programs. Most recently, he served as the Director of Business Development and Publisher for BusinessAir magazine. While in that role, he co-founded the Iowa Business Aviation Association and now serves as the Co-chair of the NBAA's Young Professionals Council.
"I am genuinely excited to take on this new challenge with Polaris Aero," Lumpp said of his new position. "I look forward to leveraging my knowledge and network in business aviation to help grow the company and help my friends and colleagues fly more safely."
For more information about Polaris Aero and its suite of aviation safety solutions on the VOCUS Safety Intelligence Platform, visit https://polarisaero.com. 
About Polaris Aero
Headquartered in Scottsdale, Arizona, Polaris Aero is an aviation software company specializing in risk analysis and safety management systems (SMS). Through the firm's VOCUS Safety Intelligence platform, users gain centralized access to all Polaris Aero applications, including FlightRisk and VOCUS SMS. By transforming data into actionable insights, Polaris Aero helps aviation professionals learn valuable lessons before an incident occurs. Thus, they can achieve and maintain the highest level of organizational safety, while improving operational effectiveness and meeting international requirements. For more information, or to request a software demonstration, visit polarisaero.com.