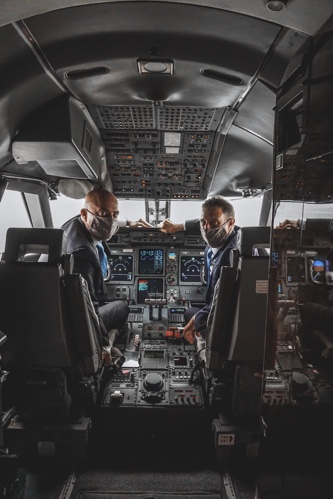 Describe the kind of flight department you are and the type of flying that you do. 
Our Business
Planet Nine Private Air, LLC ("Planet 9") specializes in operating modern ultra-long-range Falcon, Gulfstream, and Bombardier aircraft. Our floating fleet business model and multiple base infrastructure allow us to service the World's busiest charter markets consistently.  At our core, Planet 9 is a company designed to be the safest, "best in class" ultra-long-range (ULR) charter operator.  Our 24/7 available team of solution-oriented, results-driven aviation professionals specializes in providing complex multi-leg private jet charter solutions, often at short notice, but always tailored to the customer's individual needs.
Optimized operations, dispatch, and customer service personnel in the USA and Europe offer 24/7/365 coverage.  Aircraft are 100% available for charter missions; No owner's approval; Competitive point-to-point pricing.  We are optimized for ULR travel reaching Asia and Europe.  Our floating fleet sets a foundation to quote trips from Los Angeles, New York, and Europe with no positioning fees.
Our People
All aircraft are crewed with six pilots to facilitate safe and uninterrupted international missions.  We only utilize experienced crews meeting required company and safety rating standards and have a seasoned staff with years of experience in business aviation.
Safety Program Snapshot
Planet 9 has state of the art Safety Management System (SMS) software tools.  Our safety ratings and vendor approvals include: IS-BAO Stage I, EASA Level II; Wyvern Wingman; ARGUS Platinum, EJM, and Wheels Up.  We also offer enhanced personal security services through T&M Protection Resources who deliver intelligence-driven executive protection services based on the U.S. Secret Service's rigorous standards.
Describe the situation you encountered that forced you to make adjustments to your safety program.
Planet 9 has a 24-hour operations coverage requirement, with operations staff and offices located in 4 different countries. The maintenance department is headquartered at our home office in Van Nuys, California. Similarly, our flight crews are all home-based and travel to intercept the aircraft when it's their time to return to duty. In this remote working environment, only a handful of staff are co-located in the office together. Efficient and effective communication processes are vital to be successful in this environment.
Our company is also lucky to have high morale. However, this isn't achieved by chance. It takes continuous effort to keep it elevated, given the lack of daily face-to-face interaction.  With complex operations and remote employees, creative strategies are required for streamlined communication and personalized interaction to maintain a positive safety culture.
When Planet 9 first attained its Air Operator Certificate (AOC), there was a big push to advance our safety ratings. These ratings are essential from a sales perspective because they facilitate access to larger broker houses that help open access to a broader market range.  Planet 9 also transitioned from a purely charter aircraft business model to a combined charter and managed aircraft business model. We are continuing to add more managed aircraft to the fleet.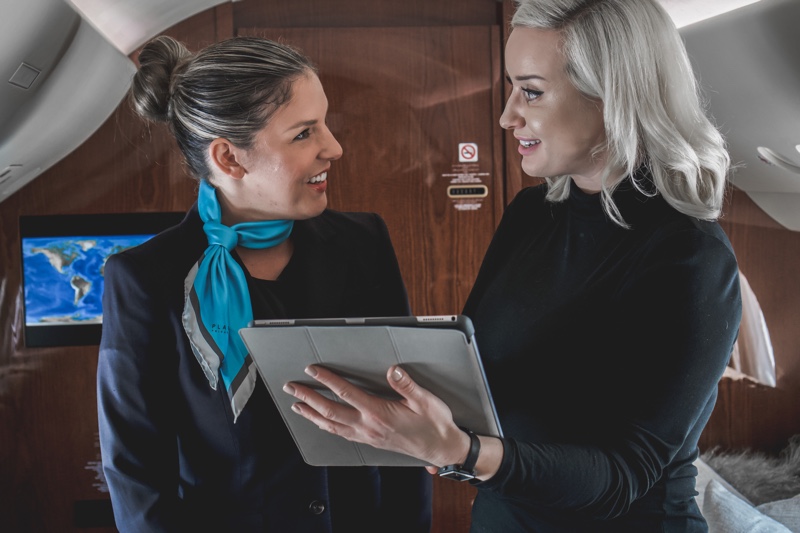 Were you experiencing any problems as a result of the situation you were in?
Our remote working environment has been fantastic for achieving a work-life balance. It has also helped us attract top-tier talent across the country since we're not limited to choose from an employee pool in a given local area. However, remote working also highlighted weaknesses in some of the existing technology and communication systems.  Without integrated and advanced technology systems, a decentralized management and frontline personnel system can breakdown over time. Effective solutions were required to facilitate increased efficiency.
The push for safety ratings meant that all company program managers/directors had to spend resources to ensure their programs were aligned with various auditing protocols. A robust technology solution is required to achieve this.
As a family-oriented company, Planet 9 believes that the company's success is only as good as its people. Bringing on managed aircraft means taking on other organizations' equipment, personnel, and cultures. We needed to develop a holistic and inclusive onboarding approach focused on equipment, technology, and people to maintain our existing company's culture.
Describe what you did to address the problems and make change:
Planet 9 implemented VOCUS as our SMS software platform. Using read and acknowledge functionality, we were able to enhance our online collaboration capability and accountability. Leveraging the VOCUS SMS's organized and insightful data made passing audits a breeze.
From a pre-flight risk perspective, instead of just leaving pre-flight risk assessment to the pilots, FlightRisk facilitated oversight for operations personnel and other management staff.  We trained a dedicated safety representative in the operations department responsible for monitoring FlightRisk and developing operations specific safety strategies. Additionally, VOCUS's integrations with our scheduling and flight planning provider supercharged the safety system because it allowed us to automate processes that would otherwise remain cumbersome and complex. 
VOCUS's friendly user interface allows people to enjoy being part of the safety process. People enjoy using the software, which encourages usage and participation in the safety process.
To enhance communication and the organizational culture, we also developed an internal safety newsletter. Our newsletter contains inputs from all staff, in addition to an 'employee of the quarter' section that showcases and rewards our rock stars. Lastly, it includes "photos from the road," which is a great way to share highlights from the crews' travels and improve morale. VOCUS allows us to share our safety newsletter securely and ensure people are reading it through the read and acknowledge function.
We conducted a culture survey to assess employee groups' current sentiments so that we can continue to improve.
Last, we added Flight Data Monitoring (FDM) solution to the organization. We also trained a dedicated FDM program manager to ensure we're getting the most value from the system. 
While there were many implications with the onset of COVID-19, our decentralized management team and remote working culture helped us work through the situation with no changes to our workflows. VOCUS served as our primary platform for sharing risk management information that seemed to come at a never-ending pace. Our cohesive communication structure was vital for maintaining continuity of operations in the department.
Explain how things went, how they are going now, and the kinds of things you hope to be able to do in the future:
Implementing VOCUS has been the single most significant contributing factor to our success in the department. It helped us manage all the elements of the SMS in a remote working environment without sacrificing quality.  During COVID-19's response, VOCUS was instrumental in sharing time-critical safety information to all of our employees. Over the past 2 1/2 years, using VOCUS was also a key factor for helping us progress through our safety ratings (EASA Level II, IS-BAO, ARGUS Platinum, Wyvern Wingman, EJM, and Wheels Up).
We're always looking to improve and grow our safety program. We plan on training additional dedicated safety representatives for each department. We also plan on activating FlightRisk with Fatigue and the VOCUS FOQA integration. These integrations will help eliminate data silos and make it easier to take timely action when necessary to reduce risk further and improve safety.