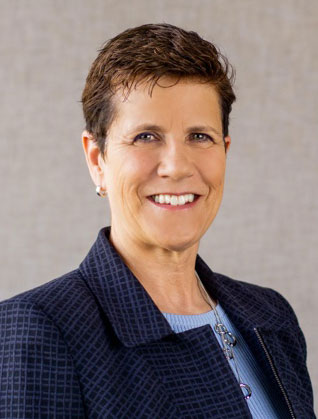 What made you select the VOCUS Platform?
Jet Linx uses the FlightRisk and SMS platform within the Polaris Aero VOCUS product suite. The decision was made after a rigorous comparison of Polaris Aero's product with three other market competitors.  The initial capabilities of Vocus for training, ASAP, SPIs, and SRM and Safety Assurance activities (example: IEP audits and results, publications publishing related to calibrating employees, risk assessment tools) all exceeded what was available in other platforms.  The integration of FlightRisk and SMS/ASAP in one platform was also user friendly. Since initial integration, Jet Linx has used the platform for multiple areas related to Safety management and as the feature suite continues to be upgraded, we are excited about further capabilities.
How are you using FlightRisk?
FlightRisk is used by Flight Control and is integrated with other backbone flight planning processes to ensure any airport that hits a trigger turns the trip to a yellow or red status depending on the severity of the risk. Flight Control has been able to set up the parameters that are used and easily modify them when necessary.
Tell us how you've implemented the SMS?
Safety uses the ASAP and SMS functions. Within the ASAP function, reports can be completely managed from submittal to archiving.  If a report warrants system-based actions, we create tasks and assign them to stakeholders for completion.  An attractive element is that the history is maintained, the original reports tied to an issue, SRM and SA activities can all be scheduled and completed within the one platform.
Within ASAP, Polaris has an agreement with Mitre ASIAS and report data is shared with them so we are contributing at a higher level to enhance safety.  The access to ASIAS for trending and rate comparisons is a huge ROI for us and while other platforms create the ability, we feel the aggregate features set of Polaris's platforms is industry leading.  They haven't just created an archive or library of information – they have an operations-based program that assists in safety management.  It isn't all based on the individual having to remember to go and do something - - it actively sends notifications and reminders, and it allows work between different departments to be captured in a single location, with information sent to the project or issue owner about project status when items change.
Are there other aspects of the VOCUS platform that you've found helpful?
The Vocus platform is also integrated with FOS, so the API allows us to send group distribution emails of assigned safety reading, assigned training, or outputs from the hazards register, performance dashboard, or ASAP to individuals or to workgroups (Ex: All pilots).  The features include being able to assign suspense dates and reports.
What types of safety initiatives do you see coming in the future?
We know work is being done relative to integrating fatigue information, FOQA FDM information and Human Factors.  Having a single application platform that allows integrating and assessing multiple factors in one location will create a set of features that lets the safety manager or analyst focus on analysis and action, not finding/locating data components and then putting the data together before starting that work.  Human factors integration will allow the same causal human contributions with different outcomes to be collated in a way that we can't achieve now, and we really are excited about that.