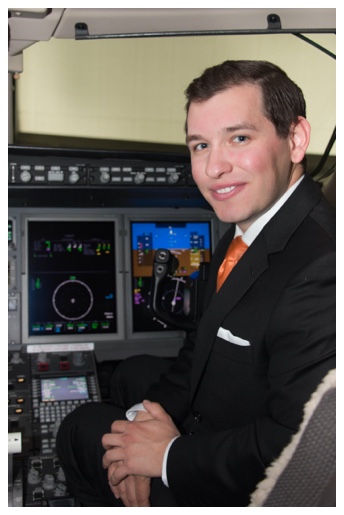 Describe the kind of flight department you are and the type of flying that you do. 
Dell Technologies is a leader in digital transformation, helping customers drive innovation and solutions in the pursuit of their potential. Our corporate aviation team is tasked with providing the safest internal travel solution to Dell team members in the furtherance of company goals, objectives, and beliefs. As one of the largest technology providers, we have business in nearly every corner of the globe, which drives us to maintain an international-ready posture, although the majority of our flying remains domestic.
Describe the situation you encountered that forced you to make adjustments to your safety program:
The chain of events that lead us to Polaris began with a major company M&A activity. This point of inflection proved to be a valuable point of self-reflection for the aviation team in assessing the changing needs of our user-base.  As part of this process, we ascertained that we needed to implement better data collection, analysis, and distribution abilities within our safety management system.
Dell Technologies focuses on helping its customers undergo data management transformations, thus it was in our perception, of paramount importance that we maintained a safety management system rooted in strong data practices.
Were you experiencing any problems as a result of the situation you were in?
Our previous safety management system was built entirely internally, utilizing cumbersome excel sheets and missing the mark on data visualization, tracking, and targeting.​ We only possessed rudimentary data tracking abilities, and the system created an immense amount of work from ALL participants. Generally speaking, our safety management system was workload ADDITIVE, as opposed to reducing the workload associated with the ins and outs of hazard identification, analysis, and assessment.
We also possessed a Flight Risk Assessment Tool, that was numerically driven, but its relevance was sometimes hard to comprehend, given that the values associated to FRAT items were entirely relative. We wanted a system that gave some color, or qualitative value, to the flight crews.
Were there implications to the problems you had?
We had undergone a couple of events that incurred cost to the company that we deemed to be somewhat attributable to a system that was too cumbersome in use and not user friendly.  We routinely spent an inordinate amount of time manually completing mundane administrative tasks. We understood that any personnel changes in the department would create significant disruptions in the workability of our safety management system.
Describe what you did to address the problems and make change.
We underwent a thorough review of our entire technology suite. We wanted to change our flight risk assessment philosophy and were immediately drawn to Polaris. During the course of our review, we immediately came to the realization that improved integration would drastically improve the quality of resources with which we could provide our line personnel. Greater integration across safety, scheduling, flight planning, and fatigue significantly improves the efficiency of our most scarce resources: Dell team members. Following Polaris' first demo, we moved to align with the entire vertical "stack."
Explain how things went, how they are going now, and the kinds of things you hope to be able to do in the future.
Following our transition to Polaris, we implemented a significant amount of process improvements.  As a Safety Officer, my administrative workload decreased by at least 50%, allowing me to spend more of my time focusing on analyzing and understanding the nuances of our operation.
We have been with Polaris for four years, and haven't looked back! We absolutely adore the product, team, and drive to continuously improve. Continuous improvement is an integral piece of safety management, thus its only fitting that our safety management technology provider is as passionate about the topic as we are!
We have uncovered, as backed up by data, a number of realities about our operations that we previously were blind to. We truly never harnessed the power of the data we generated, nor did we understand just how much data we generated, until we implemented the VOCUS SMS.
We have revolutionized our Flight Risk Assessments by integrating Fatigue Meter data to better analyze the effects of duty and rest in our operation. Our operations are not constrained solely by flat duty and flight times, but they are also by restricted by our tolerable risk when crews have higher fatigue scores.
We have installed a truly mobile world-class employee reporting system, with ASAP integration using VectorSMS. We are now able to attack any issues or hazards we face by utilizing a data-driven approach. That is usually one of the components of our safety management system most praised during our IS-BAO registration audits.
Most importantly, we have been able to deploy and train this package thanks to its ease-of-use interface and relatable terminology.